Quality Deer Processing
for Wisconsin Hunters

Welcome! Deer Creek Processing is a deer meat processing facility located in Waukesha Wisconsin. We take deer carcasses from Wisconsin hunters and turn them into vacuum sealed venison steaks, sausages, jerky, and other delicious venison treats.
Deer Creek Processing also works directly with local taxidermists that will pick up your deer head directly from us if requested.
We Are Open November 23 - December 2
We Are Also Open Before and After Hunting Season (by Appointment)
Call Tom at 262-391-1620 or John at 262-893-4518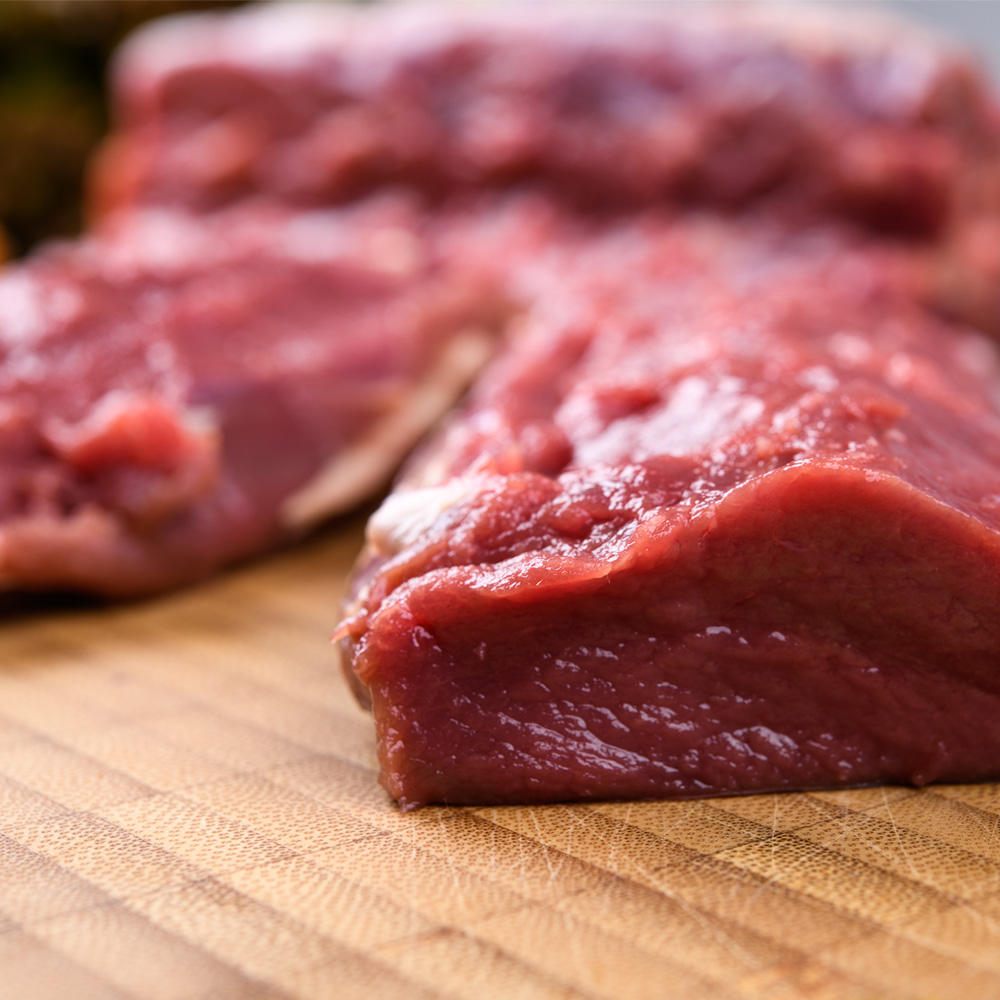 Deer Processing
The deer you drop off are the cuts and burger you get back. No mixing with others!
At Deer Creek Processing, your cuts and hamburger will be your meat and it will always be kept in a cooler.
Additional Details...
Only whole deer or boneless trim accepted
DNR hunting rules apply
Deposits required
CWD area deer accepted and processed seperately
Credit cards, cash, check accepted

Pricing
Skin-Cut-Wrap-Freeze
$110.00
Cape
$45.00
Hide Returned
$7.00
Horns Cut
$7.50
European Mounts
$15.00
Parts
$1.00/lb
Weigh
$5.00
$

3.50

Per Pound

Summer Sausage

Ring Bolonga

Polish

Wieners

Fresh Brats

Breakfast Links

Italians
$

4.50

Per Pound

Hot Sticks (5lb minimum)

HOT Hot Sticks (5lb minimum)

Bacon

Wieners with Cheese

Brats with Mushroom and Swiss

Summer Sausage with Garlic and Cheddar
$

5.25

Per Pound

Jerky - Reconstructed
$

5.95

Per Pound

Jerky - Whole Muscle

W235 N1264 Busse Rd.
Waukesha, Wisconsin 53188
Call John: 262-893-4518
Call Tom: 262-391-1620
Hours (November 23 - December 2):
Monday-Saturday: 9:00am – 6:00pm
Sunday: 12:00pm – 6:00pm
(Closed Thanksgiving)
We are open prior to hunting season by appointment.